A kid at heart gives back
Give to Toys For Tots at Pladd Dot Music

From: Connect Statesboro December 8th, 2010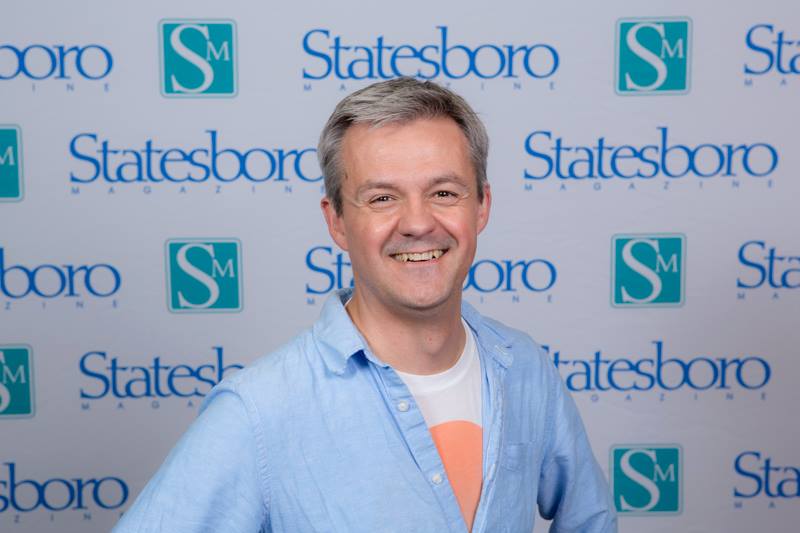 Chris Mitchell, owner of Pladd Dot Music on North Main Street, is a big kid at heart who enjoys collecting toys. During the holiday season Pladd Dot Music is collecting donations for Toys for Tots.
Heather
Trim
[email protected]
Chris Mitchell thinks of himself as just a big kid who never stopped playing with toys.
In fact, the owner of Pladd Dot Music recently branched out to include the sales of collectible toys called Pladd Dot Toys. And Mitchell said during the holiday season, not only will you find quality toys at Pladd Dot, but a purchase will help contribute to the Toys for Tots foundation.
Donations can be dropped off at store's location on North Main St. Also, if you're in the market for a guitar, amplifier, drums, or a band instrument, Pladd Dot will accept toy donations and discount the instrument at the cost of the toy, up to $30.
Mitchell actually has a few toys of his own — he has collected more than $10,000 worth of Star Wars action figures over the past 15 years.
"Collecting toys keeps me young," he said, amid the collection in his office at Pladd Dot.
Mitchell said the toy drive began last year when Pladd Dot purchased and donated more than $3,000 of toys for needy children through Toys for Tots. He said he found a great deal on the toys and couldn't pass up the opportunity to make a child smile at Christmas time.
Toys For Tots distributed gifts to more than 250 children in the Statesboro area last year.
"The one who dies and gives the most toys wins," Mitchell said.
Pladd Dot Toys is Located at:

38 North Main Street
Statesboro, GA 30458
(912)764-3230
Pladd Dot Toys is 100% focused on providing toys for children in need. Feel free to give us a call or contact us via this website!